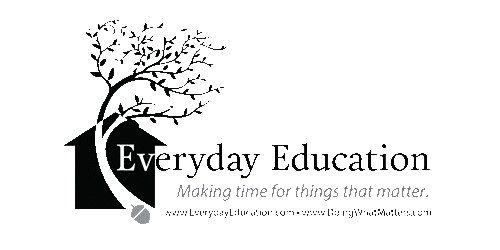 Perfect Reading, Beautiful Handwriting is a complete elementary program for teaching your child to write in italic and to also read. Italic is said to be the easiest method of writing to learn and the fastest to write. This book can also be used as remedial work, as we have chosen to do.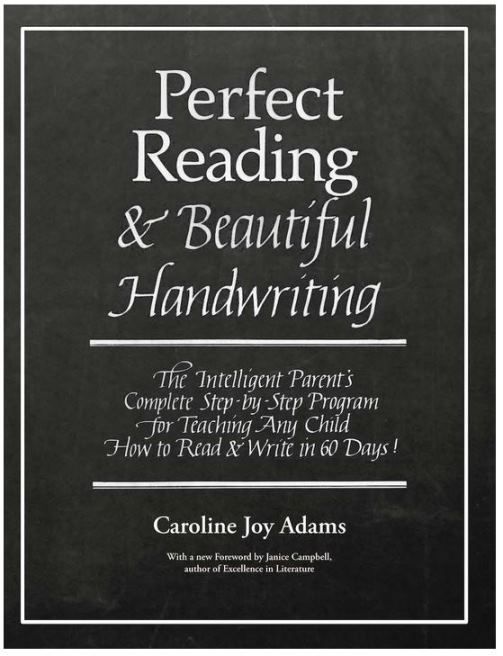 There are two versions to choose from when purchasing Perfect Reading, Beautiful Handwriting. You could chose either a print copy of the book or, like we have received, an ebook copy.
The 218 page consumable book has 6 chapters of instruction, for a total of 60 lessons. The book also has an informative Forward and an Introduction. The Forward is a couple pages of tips on how to teach the lessons, complete with scheduling options, from Janice Campbell. Ms. Campbell had used this book to teach her own child. When she decided to purchase another copy for her 2nd child she was disappointed to see the book no longer in print and went about getting it reprinted.
The Introduction is done by the original author, Caroline Joy Adams. Here you will find a letter from her as well as her thoughts on four different ways you could use the book.
The 6 chapters are as follows:
Chapter One - About Reading, About Handwriting, Teaching Tips

Chapter Two - The Alphabet

Chapter Three - Lessons 2-23 (short sounds, blends, and more)

Chapter Four - Lessons 24-41 (digraphs)

Chapter Five - Lessons 42-60 (silent letters, ending sounds, contractions and more)

Chapter Six - Handwriting Practice (over 40 pages of instruction on italic, joining letters, serifs and beginning calligraphy)
How we used this
I have a 9 year old and a 6 year old that this worked well for. The book is intended to use for one child, however I have one child (the eldest) that had very poor penmanship and one child that was needing to work on learning blends and such. So each could use their respective sections of this ebook.
I had both kids go through Chapter Two to learn this new (to them) way of forming letters. My oldest really (really) hates to write anything, so he did take a big longer to go through even the re-tracing of the letters, whereas my 6 year old likes to fill in worksheets and do copy work.
I do like that my daughter could practice this more beautiful way of writing while working on memorizing her blends and digraphs. She can read so well, but when it comes to writing on her own and spelling on her own, she struggles. So this has been a huge benefit.
My son has actually improved in his writing after all his hard work at tracing and re-tracing Chapter Two. We actually parked ourselves back in that 2nd chapter while he took his time to learn italic - but the slow pacing was so worth it. He had copy work to do elsewhere (outside of this book) and I can actually read what he wrote!
More on Everyday Education, LLC
Everyday Education, LLC
sells several other
"twaddle-free" books
to teach your student poetry, handwriting and writing. To see additional reviews on Perfect Reading, Beautiful Handwriting, Excellence in Literature Handbook for Writers, or Working it Out: Poetry Analysis with George Herbert, click the banner below: