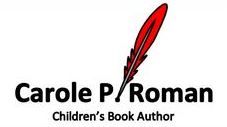 Books are one thing very treasured in our home. I am so pleased that all of my kids will happily sit and go through a small mountain of library books, and will do so often.
Our latest review, Brought to you by Carole P. Roman and
Awaywegomedia.com
, had the kids happily immersed in history books. The ones we received for review are:
If You Were Me and Lived in...Ancient China: The Han Dynasty
by Carole P. Roman and illustrated by Mateya Arkova
The first book my nine year old wanted to get his hands on was the 76 page cultural book on Ancient China. Unlike textbook history books this one is written as a story, through the eyes a child. This book takes place in 150 AD, which is the time of the Han Dynasty. With her lovely style of writing Ms. Roman takes the time to explain what the Han dynasty was and what types of things were encouraged during this time.
What the "your" (the reader) name might have been is discussed as well as what city you may have lived in. Finally it is decided that "you" (the reader) are the son of a doctor, and what that means in terms of what kind of house you life in and what you eat.
Homes are discussed, the insides and the outsides, who lived in the home at what the different spaces might have looked like.
More that is learned:
what would you, the son of a doctor, wear in 150 AD
why was silk so important to the economy
how was silk made
what your mother would have worn and the makeup she would put on
what your father might have looked like, and why his hair would have been very long
the four major professions of this time
what school looked like, who attended, and what you would have learned
what toys you would have played with
Following wondering what life might have been like for the son of a doctor, is a page of "Important people in the Ancient China" and a glossary of all the new words learned.
If You Were Me and Lived in...the Middle Ages
(An Introduction to Civilizations Throughout Time) (Volume 6), by Carole P. Roman and illustrated by Mateya Arkova
The next book my son wanted to read from Ms. Roman was the Middle Ages. The time of knights and nobles and castles - what child doesn't dream of this time period?
This one is set in rural England in the year 1072. First we learn a little bit about the land, and why it was divided and who worked it. Then we learn a couple of the popular names and what "our" name (as the reader) is. In this book we are the daughter of a knight in William of Normandy's army.
In this children's history book we learn
the names of the different parts of the castle that "you" live in
where the servants sleep compared to where your own immediate family sleep
hobbies of this time period
common décor of a keep
what medieval meals were like within a knight's Great Hall
who lived with you in this knight's castle
what your family wore
classes of people within the medieval society
what one might find in a medieval city
differences between a medieval doctor, midwife and apothecary
medieval entertainment
churches and cathedrals in medieval times
who could go to school and what they would learn
The 97 page books ends with a list of Famous People from the Middle Ages and a glossary of all the uncommon terms used within the story.
If You Were Me and Lived in...the American West
(Volume 7), by Carole P. Roman and illustrated by Paula Tabor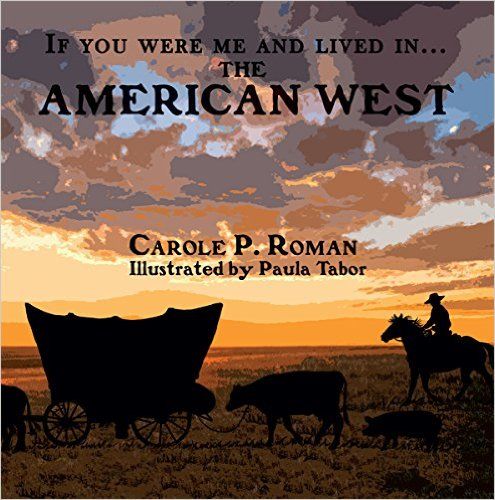 American West is a 54 page book set in 1843. It talks about a homestead in Willamette Valley that "your' parents founded after their journey on the Oregon Trail. "You" are a 12 year old boy.
In this book we learn what was packed on our wagon, and what we wore compared to our family, and what our chores were as a young boy.
The book ends with Famous people from the American West and a glossary of historal western words.
If You Were Me and Lived in...Renaissance Italy
(An Introduction to Civilizations Throughout Time) (Volume 2)
by Carole P. Roman and illustrated by Silvia Brunetti
This story takes play in Italy in the year 1483 near Florence. Following the Middle Ages life was hard and travel was dangerous. People lived in isolated towns that seemed unchanging, for years, until this new period. The Renaissance.
In this book Ms. Roman describes what Renaissance means, in a very child-friendly way.
We learn what the houses were like and who learned what, as a child. We learn what we might have ate and where "you" were allowed to go in town and what the fashion was.
The book ends with a section on why the Renaissance was important for art and then a section for Famous People from the Italian Renaissance and a glossary of terms used for this time period.
Our Thoughts
I love that these books are presented in a fun applicable way to children. It is never stuffy and boring with facts that drone on and on. All facts are presented in story form that apply to the chosen child of that time period. What a fun way to learn history!
My 9 yr old's thoughts:
"I like them because you can learn about different countries and their past. Like for example: China."
There are eight volumes in total that Carole P. Roman has written for her "If You Were Me and Living in ..." history series. Too see additional reviews of these books click the banner below: