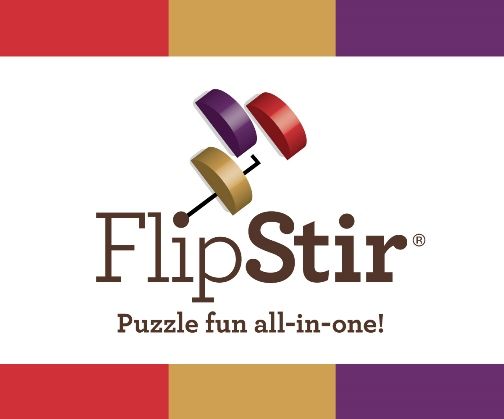 We like games and we like puzzles in our family. We actually don't own any video game systems nor do we subscribe to cable. So when I say we love games, I mean the non battery/non electricity operated, old fashioned game or puzzle.
The newest (to us) puzzle we've been working with is this really unique self-contained (think no lost pieces!) 3D puzzle from
Enlivenze LLC
. There are 5
FlipStir Puzzles
offered by the company. So far there are two Level 1 FlipStir Puzzles offered: Rainbow Pencils and, the one which we have received,
Tyrannosaurus Rex
.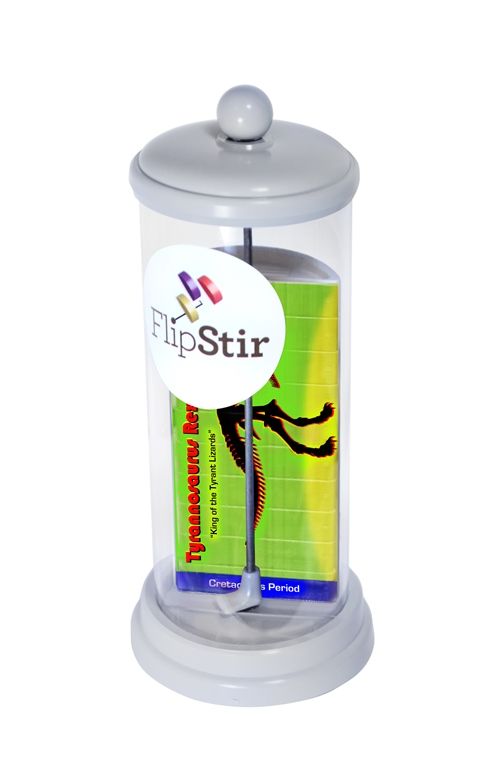 Also available are the Level 2 FlipStir Puzzles: Solar System, Statue of Liberty and a limited edition Periodic Table of Elements.
I chose the Tyrannosaurus Rex FlipStir for my 9 year old self-described paleontologist.
Each FlipStir Puzzle has 10 pieces, all contained in a sturdy canister with a wand that stirs, grabs, pulls or pushes the pieces into place (powered by the user, of course).
First you shake it all up, then give it a stir with the wand. Finally, begin to solve the puzzle using the wand. Being the puzzle is all contained this gives the user a bit of an extra challenge.
When we received our FlipStir it was already shaken up, so my 9 year old got strait to work trying to piece his dino back together. (check out that genuine smile! my fave type of smile)
He loved it, and loved the challenge. But I failed on explaining the concept, provided by the company, "Use the wand, gravity, and your ingenuity to solve the puzzle" so he didn't get it solved until I tried it out myself and solved it, showing him how you can tilt the canister to his advantage and grab or push the puzzle piece with the wand.
After I told him he can use gravity he had no problem solving it.
Once complete the FlipStir makes a nice little piece of art to display until the next time you shake it all up, give it a whirl and play again.
I do think this is a very unique and amazing product. It's something I can see myself packing for car trips or any type of waiting - like a sibling's swim lesson or dentist appointment (where big brother has to wait and is doomed to potential boredom). This would nicely occupy his time and has no pieces we can drop, or leave behind. Just grab it and go.
It's fun for all ages. I've found myself playing with the FlipStir several times and once I even caught my husband attempting to solve it.
My 9 year olds thoughts, "At first it's a little bit hard but then get's easier. It's fun that you get to use gravity to solve it."
To see additional reviews of the FlipStir Puzzles, click the banner below: