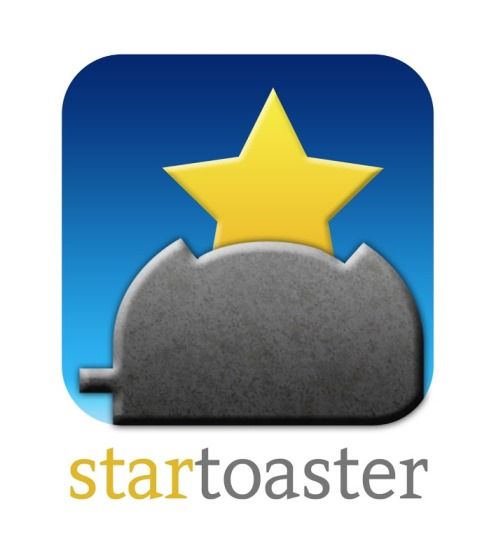 Time spent on an iPad is something that is few and far between for the kids in our household - for many reasons. However, on the rare occasion the kids do get time with the iPad, I strive for that time to be educational time. (I know, I'm a terrible and horrible mom).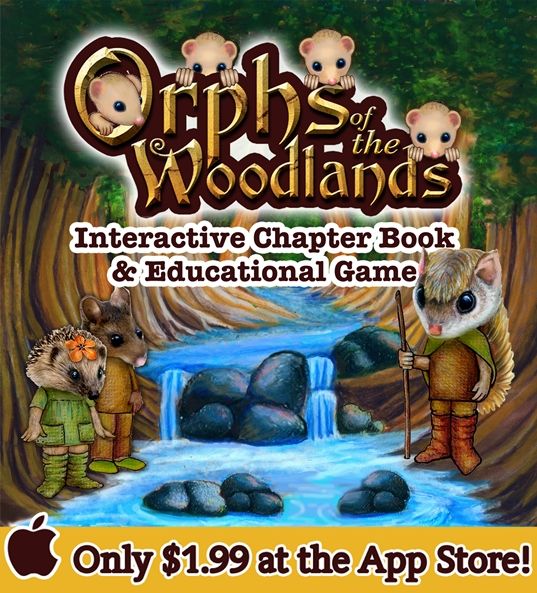 What is Orphs of the Woodlands at Tangletree?
Orphs of the Woodlands is an 122 page interactive book intended for grades 2 through 5.
The story is set in the Woodlands where a flying squirrel named Abba and Packrat Dod have built a fort called Tangletree. You'll also hear of Hattah and Eixie who build a fort named Thornwood.
These two forts in the Woodlands are being threatened by Night Creatures, who have broken the woodland's dam and flooded the forts. You (the reader) take on the role as spy to help the now orphaned creatures of the Woodlands.
The Orphs depend on your young reader to grow as a leader and learn to care for them, by reading Abba's journal. "Lessons" are interwoven into Abba's journal and count as job training towards work you will find in the Woodlands. The reader will earn pay in the form of goldstars. These goldstars are used to build a new home for your orphs.

In What Way is the app Educational?
As your young "spy" reads the 23 chapters of Abba's journal he/she will see vocabulary words highlighted in blue that link to job training. The 75 training jobs are clever little ways to teach small snippets of many different subjects.
Math
Science
Grammar
Vocabulary
Thinking Skills
Character
Life Skills
The Arts

The training lessons are completed in several ways, such as a simple definition of a word, short animation of a given subject, an informative graphic, or a short paragraph to talk about whatever subject the training is on.

The animation lesson usually begins with a spoken joke, such as:
Q: "What kind of shorts does a cloud wear?"
A: "Thunderwear!"
After "training" your little leader of the Orphs will enter into 1 of 136 jobs to earn his/her currency for the building of a new settlement. The jobs (and training) are unlocked by reading more of Abba's journal. These "jobs" are just a single question based on the corresponding training with funny little answers . (These almost always had my son cracking up - see image below, answer D).
The first task we performed after downloading Orphs of the Woodlands is enter in the name of our student. You are able to add more readers to this app by clicking the menu icon in the upper right. As far as I can tell, the number of students you can add is unlimited. We added two players, myself and my 4th grader. After we both went through this I have decided to also add my 1st grader as a user.
There are 4 icons along the bottom screen. The compass takes you to the map of the Woodlands, where you can see Tangletree and Thornwood. Thornwood is an additional interactive book coming soon, so keep
up-to-date
!
The second icon is the open book, here is where your student can read more of Abba's journal. The app automatically bookmarks wherever your child leaves off. The highlighted vocabulary words can be clicked on and learned now, or can be found later under the star icon.

The star icon takes you to Stumptown. Here at Stumptown your little leader will touch one of the stumps to enter into training or a job. The number of jobs available will be shown above the stump.

The last icon, the stump, takes you to the Orphanage, Fort Tangletree, where your little hard worker is rebuilding a settlement for the Orphs of the Woodlands. Here you will see progress made and progress to be made. The number of stars shown is how many goldstars (currency in the Woodlands) are needed to complete the next task of rebuilding, such buying fresh water, diapers, food, clothes or a stove.
Under the menu icon, in the upper right, you are able to see and do several things.
change name

add user

view work accomplished

view progress

leave a review

contact for support

Table of Contents (for the journal)

download artwork for offline reading

video on getting started

goals
My 4th grader worked at this on his own, and has completed all tasks offered. He work about a chapter or so for every time I had him sit down with the app, where I'd let him play until he felt he was done - which ended up being anywhere from 10 to 20 minutes a session. He is a very gifted reader, and even though the app is intended to help struggling readers, he loved the app and is eager for more to be added.
Here is Connor's summary:
"Well. There's a flood and then everybody was homeless. And there's only one place left. And it was attacked by some sort of creature. There were these little orphs that were drifting on the river which was caused by a flood. Then they had to get orphs food and they found a diary. And it was from Hattah's mom. And Hattah was a hedgehog that was taking care of orphs. And in the diary it said one day Hattah asked why her name was the same backwards and forwards. And then she wrote "Who knows. Who cares." And it's written with a period, not a question mark because Who is a critter. And then another guy who was taking care of the orphs said that he would find out who Who was."
I asked what he thought of the app:
"It was really good. I like how they put in the jobs. And first there's job training. And the actual job, in the job training... sometimes there's videos. And you do it [the jobs] so you can get stars so you can get stuff for the critters. Right now I'm at a stove which costs 100 stars.
This momma? She's happy he had so much fun while learning many different subjects!