We are using
Hubbard's Cupboard
2's Curriculum, adding in letters, shapes and colors. Emma is 29 months old.
Bible Memory:
Psalm 136:1a Give thanks to the Lord, for he is good.
Theme:
Literature
:
We read the books on day, focusing on the
Mayflower poem
in the poem book and then I made them a
cucumber Mayflower snack
.
Role play Language Arts
:
Emma spent one afternoon engrossed in a silent reading. ;)
lol. She picked up big brother's book and started to blabber on and on. I picked up the camera and she said, "No Mom!! I reading!!"
Well. Excuse me little girl. Carry on then! =p
Art
:
Emma has been insisting more and more to be included in "sue-wool". So I sat her down with several pages from 1+1+11's
Thanksgiving Just Color Pack
and some water colors. Then crayons. And some markers. Girl was on a roll!
Songs/Movement
:
Emma adored this
Turkey Song
print out. She played it several times in a row and then through out the week would grab it and play/sing on her own. So cute!!
The kids also very much enjoyed the story of the
Old Lady Who Swallowed a Pie
with the
print outs
from Little Country Kindergarten. I made a puppet out of them with a slit to put the foods in and a baggie taped inside to catch them.
Resources:
Thanksgiving Printables
from Homeschool Creations
Thanksgiving Tot Pack
at Our Little Monkey's
Thanksgiving Tot Kit
from Lawteedah
Pilgrim Craft
Spoon Pilgrim puppet
StickFiggy's The First Thanksgiving
at Meme Tales
This Is America Charlie Brown: The Mayflower Voyagers
There Was An Old Lady Who Swallowed Some Pie
- entire poem online
How It's Made - Cranberries
from YouTube
Pumpkin Sequencing
from KizClub
Mayflower box boat
linking up with: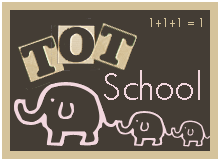 .