We took an easy week this week since I was still recovering from surgery (cesarean). There were many cuddles with new baby brother and many "lessons" from big brother to little brother. Connor would sit almost each day and ramble on and on to his brother about all the important things to know in life. Like cars and transformers and of course super heroes.
We did some art to be sure our walls were properly decorated for the season. ;)
I helped Connor trace his hand then I cut it out because I wanted to be able to see his hand nice - it's something I want to keep. I had Connor drop paints on his "tree" (he also wanted leaf piles) then we put down a piece of wax paper on top and he smushed it around.
He was so proud of his bread. He made sure everyone had a piece when our company (grandma, grandpa and great grandma) showed up for dinner.
It doesnt' seem like much of a week, but considering I had just had surgery .... I guess it was a lot! ;)
Linking up with
: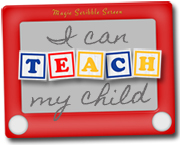 .