We are using
Hubbard's Cupboard
2's Curriculum, adding in letters, shapes and colors. Emma is 26 months old.
Bible Memory
:
Genesis 1:1 In the beginning God created the heavens and the earth.
Theme
:
Nighttime and Owls
Literature
:
1)
Owl Babies
This was Emma's favorite of the two books we read. It's sweet- 3 baby owls are left alone while momma goes hunting. Emma was quite concerned for momma and cheered when momma returned.
2)
Good-Night, Owl!
I thought this was a really cute book. All different kinds of birds and animal show up in the tree singing their songs, keeping the owl up then roles get reversed. I loved the art too.
Math
:
sorts - she sorted day time/night time with help.
AB patterns - we used two bug stamps and I helped her make a simple pattern.
Her favorite was the cute poem printout from Homeschool Share (I linked to it under "resources"). I printed it out then laminated the owls and put magnets on the backs. She played with it several times during the week.
She chose to play "
words with tots
" during her iPad time. (
the iPad is something we got for free, and we chose to put educational games on it for the kids
)
Art
We did a really cute owl craft -
via
.
Language Arts
:
We recited "hey diddle diddle" and played with the props from KizClub.
She played the
Starfall
app on our iPad.
She played a tiny bit on the fisher price website playing the animal zoo game.
Extras
:
We had an Elmo puzzle I got a while back from the $ store, so I pulled that out.
We made
Owl Cupcakes
. They are super easy to make and the kids LOVED them!
Resources
:
Owl Babies
printable pack/labbook from Homeschool Share
Papa, please get the moon for me
story props from KizClub
Hey Diddle Diddle
nursery rhyme props from KizClub
O is for owl craft
at No Time For Flashcards
for big brother (5K)
:
(he tags along with her themes as she does his)
Daytime/Nighttime Animals
from KizClub
1)
Where Does Brown Bear Go
2)
Papa, Please Get the Moon for Me
Linking up with: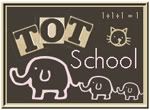 .